Hamburger Bahnhof in Berlin
Hamburger Bahnhof is a very important contemporary art museum in Berlin with paintings by internationally-renowned artists like Andy Warhol, Roy Lichtenstein or Joseph Beuys.
Hamburger Bahnhof is a former railway station in central Berlin that was transformed into a contemporary art museum (Museum für Gegenwart). It is a section of the Berlin National Gallery.
The initial building was constructed between 1846 and 1847 in a neoclassical style. It was used as a train station until 1884. Since 1996, it remodeled as an art gallery and features works of art from the second half of the twentieth century.
Exhibitions
Throughout the enormous building, visitors will come across exhibitions of different art forms, including visual arts, music and videos from the late twentieth century.
The museum also houses permanent exhibits with paintings and sculptures by internationally-renowned artists such as Andy Warhol, Roy Lichtenstein and Joseph Beuys.
For contemporary art fans
The highlights of the Hamburger Bahnhof include the permanent exhibit on Andy Warhol and the architecture of the main hall of the museum. The rest of the art collection might be less interesting, except for visitors that love contemporary art. We would recommend this museum to those who love modern art.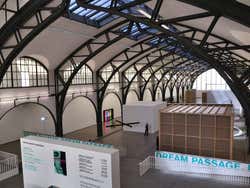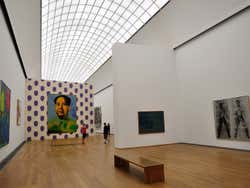 Schedule
Tuesday - Friday: 10am - 6pm (Thursdays until 8pm). 
Saturdays and Sundays: 11am - 6pm.