The DDR Museum is a popular museum in Berlin that houses a collection of objects and furniture that displays how the daily life was in East Germany between 1949 and 1990.
The DDR Museum (Deutsche Demokratische Republik) houses an exhibition that features East German objects to illustrate how life was in the German Democratic Republic up until 1990.
Collection
The exhibits show with a wealth of detail the life of East Germans. The museum is very experiential, for example visitors can climb into a Trabant (the most famous East German car) or try on clothes from the period and walk around the recreations that even include sugar, medicines and some beauty products.  
The most interesting section of the museum is a clothes collection and how the East Germans tried to keep up with the latest Western styles. And how they advertised their designs.  The museum also includes a recreation of an East German house with a kitchen, bathroom and living room. The rooms are decorated with includes with all types of elements.
Badly sized
Although the exhibition is interesting, the museum is extremely small and is overcrowded, which makes the visit a little uncomfortable.
All the explanations are in English, so you won't have any difficulty following the descriptions of the collection.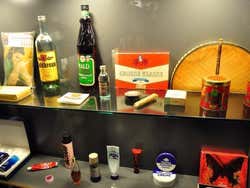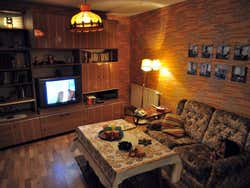 Schedule
Every day from 9 am to 9 pm
Price
Adults: € 12.50 (US$ 13.50)
Students: € 7 (US$ 7.50)
Berlin Welcome Card: 25% discount
Transport
Train: Hackescher Markt, lines S5, S7, S9 and S75.
Bus: Haltestelle Spandauer Straße, lines 100, 200, 248 and M48.