Opened to the public in 2001, the Jewish Museum Berlin (Jüdisches Museum Berlin) was created to spread the history and culture of the Judeo-German population.
The building
The Berlin Jewish Museum is housed in two buildings, one of which was designed by Daniel Libeskind. The Museum has become one of the most emblematic landmarks in Berlin.
The exterior of the newest building is covered in zinc and was created by the Polish-American architect to describe the tensions there has been throughout the German-Jewish history. The building is divided into three axes. Where the three meet are large empty spaces or voids that have an important emotional significance.
The most remarkable parts of the museum include the "Holocaust Tower", a small tower almost completely plunged in the darkness, the "Garden of Exile", an area made up of 49 concrete slabs that will remind you of the Holocaust Monument in Berlin. And the "Void Void", an alleyway with thousands of face-shaped iron masks are placed. When you walk on them, they make a hair-raising moan.
Exhibits
The Museum houses a 3,000-square meter permanent exhibition about the last 2,000 years of Jewish-German history.
The permanent exhibition begins on the bottom floor of the new building. It begins with the arrival of the Jewish people to Medieval Germany. The collection includes photographs, letters and numerous everyday items that show how the Jews lived in Germany throughout the centuries.
Analyzing German enlightenment and nineteenth-century literature, visitors can see that the Jewish population were often treated with contempt and suspicion.
The following rooms show how the German Jews lived at the beginning of the twentieth century, how many emigrated, were deported and finally were murdered at the death camps.
Good but not a "must-see"
Although German-Jewish history is extremely relevant in the capital of Germany, there are other more interesting museums on the topic in Berlin. The Jewish Museum Berlin is very large, and it is necessary to read the labels (all written in English) to follow the thread of the exhibitions.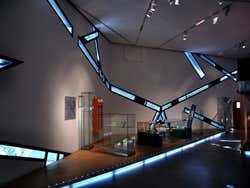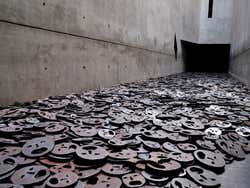 Schedule
Every day from 10 am to 7 pm
Price
Permanent exhibition: free entry.